Paper carrier bag - standard range
A must have for all stores!
Available from stock and quickly deliverable
Made with recycled and FSC® certified Kraft paper, this bag is 100% recyclable
Designed for the Retail sales, it is available in 4 colours (white, red, black and ribbed brown), each available in 3 sizes
Do you want to put your logo on your bags or a visual for an event? Get them printed in just a few days!
Some examples of our standard paper bags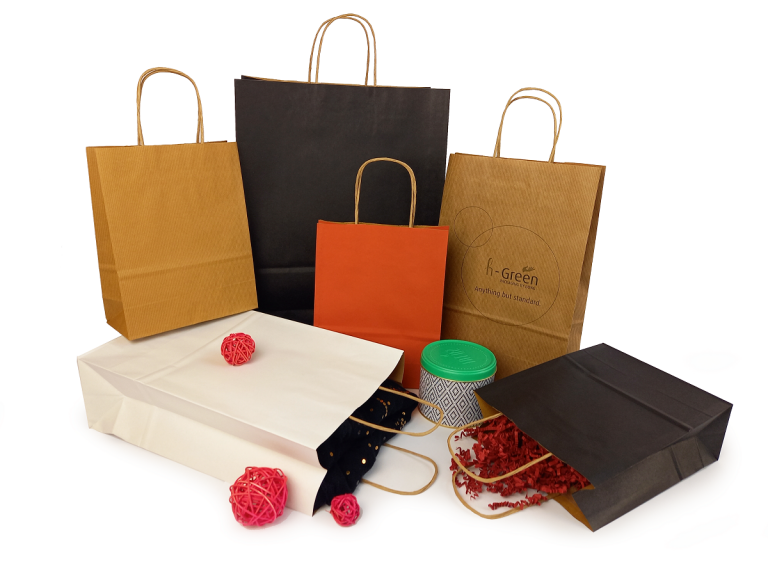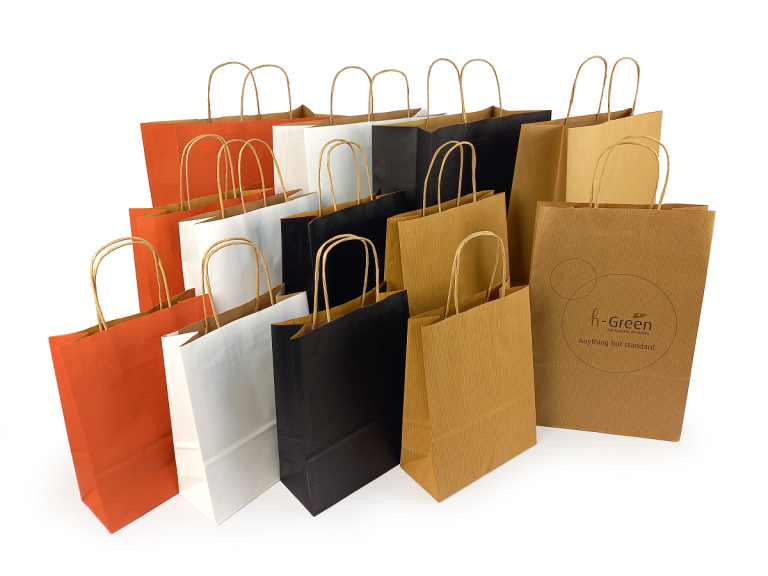 Its advantages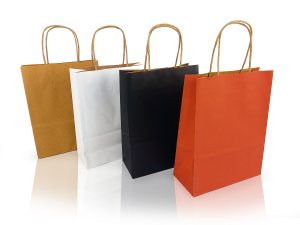 Timeless colours, on trendy Kraft paper
This ecological range is designed with a circular economy objective: it is made from FSC® recycled Kraft paper, which is biodegradable and recyclable.
Suitable for all types of businesses
High resistance to weight and tearing
3 formats to meet all needs, 4 colours to satisfy all preferences
Ecodesign applied to our new range of h-Green paper carrier bag
To form part of a circular economy strategy, our aim is to reduce our environmental footprint.
Our efforts focus on the packaging design and manufacturing stage in our factories, but also on all phases of the product life cycle, from the responsible sourcing of our raw materials to the optimized recycling of the finished product.
The 3 R's
REDUCE
In the product design and manufacturing phase, the objective is to minimize natural resources and limit our consumption during production.
REUSE
Our role is also to prolong the product's useful life as much as possible by encouraging its reuse.
RECYCLE
The end of life of the product must be thought out from its design so that it can become a new raw material again. It also means making sorting easier by providing visible instructions.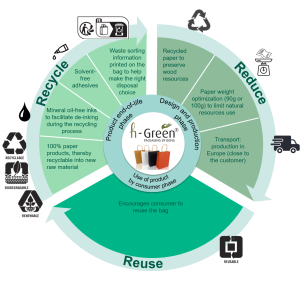 The h-Green range is made with FSC® certified, recycled, resistant and 100% recyclable kraft paper. The inks used are based on water and natural pigments, without mineral oils. Glues are free of hazardous chemicals for easy recycling.