Podcast - reducing our energy consumption!
A podcast to boost the ecological transition of companies!
Le Dôme, a third place located in Dreux, supports companies engaged in the low-carbon transition by multiplying meetings, whether between eco-responsible entrepreneurs, start-ups or institutional players in the territory, to accelerate the region's transformation and create synergies.
It is an approach supported by ADEME, the French Environment and Energy Management Agency, in which Bong had the opportunity to take part.
What are we talking about today?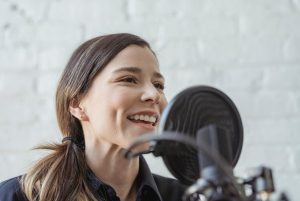 Judith, CSR manager at BONG, talks in this podcast about how the low-carbon transition process was initiated in the company. She explains that even if the factory is a high energy consumer, it is possible to reduce its impact; levers exist. When the will is there, we can activate them.
Listen to the podcast:
Or read the interview...
Can you start by telling us about the company you represent?

Bong is a Swedish group present in 15 European countries. Its activity is the transformation of paper into light packaging. Its core business is the manufacture of envelopes. But for several years, the company has evolved towards gift bags, carrier bags with handles and e-commerce bags. Of the two French factories, one in Normandy is practically dedicated to these new products.

Our product offering is suitable for a wide variety of customers, from independent shop to large chain stores present throughout the world (in clothing, cosmetics, sports, etc.), including e-logisticians, online sales, but also administrations or any company needing mail with its logo.
You initiated the low-carbon transition process within the Bong company. Why this desire and how did you manage to convince your managers?

It was not me who initiated the process. Bong is not new to the field: we have had several certifications for many years, some of which have a direct impact on our carbon footprint (Imprim'Vert, NF Environnement, ISO 14001, etc.). However, there was perhaps a lack of awareness of the interest for all to get started. It was more constrained than desired.

I believe that it is our European customers who are really at the origin of a more ambitious approach. Some were able to explain their expectations of Bong to us. We quickly understood that the partnership we wanted to establish over the long term with certain customers was based on our ability to engage in this process of reducing our carbon footprint. For example, we have more and more customers who ask us about the carbon footprint of the products they buy from us.

Initially, the idea was to move forward in this process step by step, to make an evolution and not a revolution. But the acceleration of climatic events and the awareness that this generates or the surge in energy prices that we are experiencing today, pushes us to accelerate this transition.
So you have started to establish your carbon footprint. Where are you ? What are the first solutions open to the company and what are the obstacles encountered?

Currently, we are in the rather laborious part of the project which consists of collecting all the necessary data. Despite this, the team in charge of this collection is very motivated and shows great enthusiasm for the continuation of the project.

As for the first solutions… We already know that the item that generates the most carbon emissions in our activity is paper. We will therefore need to work on our purchases with our paper suppliers to reduce our carbon footprint.

We will also have to carry out a real reflection on paper waste. We have already developed a machine capable of producing no paper waste during the manufacturing process.

As for the obstacles, obviously, this could be the economic component. We do not replace plastic products with paper products at the same price or products with manual finishing in Asia with automated products without consideration.
BONG, as a paper converter, is a heavy consumer of energy. In addition to monitoring its carbon footprint, the company aims to reduce its consumption by 50%. What levers are available to achieve this objective?

We did not want to wait to finalize the carbon footprint to implement an energy consumption reduction plan. The current surge in energy costs requires us to drastically reduce our consumption, without reducing our production.

A working group was set up, made up of about ten people, mainly leaders. With such an ambitious reduction target, we had to start from scratch and question all our manufacturing processes. We led the reflection by saying : « if we had to build a factory today, less consuming, what would we do? »

At the same time, we measured our overall consumption then machine by machine in order to identify possible levers.
We are also planning investments. For example, some very efficient and therefore very energy-consuming printing machines will have a more limited alternative in terms of performance but also consumption for simple printing.

After 3 to 4 months of work, we have arrived at a planned reduction in our consumption of 30% on January 1, 2023 compared to 2022. And we are continuing to think about other ways to reach the 50%.
It is also about reducing our energy dependence and we are also studying the possibility of producing our own energy by investing in solar panels.

Of course, the plant's operating methods will be modified and it is therefore all the staff who must be involved. Raising employee awareness is therefore an integral part of this reduction project.
The world of paper has been experiencing an unprecedented crisis for several months. How is BONG doing and how can the company face it while continuing its approach to climate issues?

The world of paper is undoubtedly in crisis, but it is above all the small paper manufacturers who are suffering from the energy crisis. Some even suspend production. But the big papermakers who have invested, for example, in biomass power plants are less dependent from an energy point of view and are therefore doing better.

Rising paper costs are a factor to be addressed. Unfortunately, we have no other solution than to pass on these increases to our customers.

But paper is a noble material and more and more consumers are realizing it. It comes from a renewable source, wood. If we respect a reasoned use. This is why Bong is committed to sourcing only certified paper from sustainably managed forests that are FSC or PEFC certified. And it is above all recyclable with a recycling channel that is probably the most successful of materials.

And paper, even if it suffers, also offers us real opportunities. In this changing world, you have to know how to grasp them quickly and adapt very quickly. What is unprecedented is certainly the speed with which the environment in which we evolve changes.

And paper, even if it suffers, also offers us real opportunities. In this changing world, you have to know how to grasp them quickly and adapt very quickly. What is unprecedented is certainly the speed with which the environment in which we evolve changes.

Climate issues are also pushing some of our customers to relocate their supplies previously made in Asia to European producers. Bong has thus signed a 4-year agreement with a European cosmetics customer to supply it with products that it previously purchased in China. This has gone through an investment in 3 production lines dedicated to this client, which provide work for around twenty people.