Permaculture at the factory: review after 3 years!
Back on the beginning of our permaculture adventure
As part of its new CSR (Corporate Social Responsibility) policy, Bong wanted to launch a vast permaculture project in early 2020 to develop the green spaces around its production plant in Saint-Sébastien-de-Morsent, near Évreux in Normandy. At the time, the Fermes d'Avenir network helped Bong define a permaculture design for the site.
From 2020 to 2022, a handful of employee volunteers started the project by planting fruit trees to create the garden forest and setting up vegetable gardens to plant the first vegetables.
We were able to harvest tomatoes, beet, strawberries, herbs, spaghetti squash, lettuces and more.
Why this permaculture project?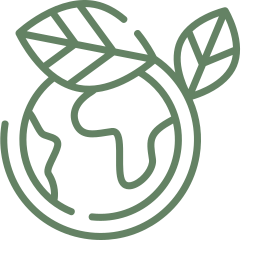 Raise awareness among our employees about preserving the environment and biodiversity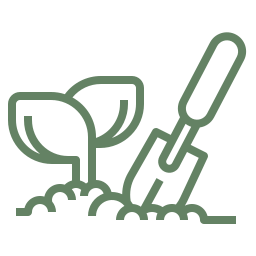 Promote teamwork around a fun activity and provide a more pleasant working environment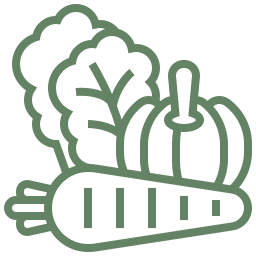 Promote eating well by distributing fresh fruits and vegetables and tips for cooking them
In 2023, we create our first corporate vegetable garden with Ferme des Gobettes
Slowed down by the Covid pandemic, Bong decided to start his first vegetable garden in 2023, as defined in the initial project. To do so, we chose to be accompanied by the 3 market gardeners from Ferme des Gobettes, an organic market garden farm in Normandy. Elsa, Thibault and Charlotte carry the values we wanted to develop through our project: no-tillage through MSV (Market gardening on living soil), preservation of biodiversity, the desire to give everyone access to good food…
About Ferme des Gobettes
Elsa and Thibault are at the origin of this organic market garden located in Eure. Former journalists and war reporters, they left Paris to settle in Normandy and grow more than 200 varieties of fruits and vegetables, sold locally.
La Ferme des Gobettes strives to promote eating better by selling natural and healthy fruits and vegetables (without pesticides, chemicals or fertilizers).
At the Ferme des Gobettes, no tool has ever turned over, plowed or ripped up our soil. We have made it a rule not to use any phytosanitary products, even those authorized for organic farming.
Elsa and Thibault
Since early 2023, these 3 market gardening experts have regularly come to run sessions to help Bong employees build a productive vegetable garden and keep the garden forest alive while preserving biodiversity.
During these sessions, our volunteer collaborators were able to:
Prepare the soil and sow or plant fruits, vegetables and flowers so that pollinators encourage plant germination.
Harvest and distribute fruits and vegetables from our company garden to all employees: salads, onions, peas, zucchini, squash, tomatoes, beans, red beets, cabbage, etc.
Build bird feeders and nesting boxes to provide shelter for birds this winter, and thus contribute to the balance of biodiversity.
Whether it rains or winds, nothing has ever been able to dampen the enthusiasm of our volunteers, determined to reap the fruits of their efforts or to participate in the continuous improvement of our permaculture spaces.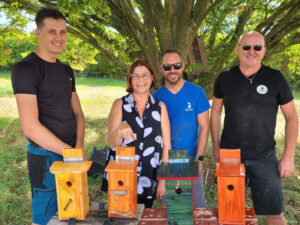 Our harvests and achievements in photos
This first year was a real success for the harvest of tomatoes of all colors and flavors, cabbage, beets, squash, green and yellow zucchini, basil, green and butter beans, peas, apples. soil, salads… We also harvested some cucumbers, eggplants, peppers, raspberries… But we still have to make progress growing carrots, radishes and artichokes!